Defining career paths helps employees make big contributions
The best company leaders know that their people are the ultimate deciders of whether organizational growth plans will come to fruition.
While generous pay goes a long way toward motivating people to deliver on the company strategy, the top driver for acquiring and retaining talent is the provision of development opportunities, according to Angela Nalwa, Managing Director and National People & Organization practice leader for Grant Thornton. She said employees want to understand the company strategy and how they can contribute and grow along with the company.
"Are you giving them a great opportunity where they're learning and developing?" Nalwa said. "Are you showing them the path to further opportunity? Very few companies are doing a good job of 'career-pathing' right now. How will you, the employer, help your people get where they want to be? The training and development aspect is critical."
During a time when competition for skilled people is fierce, Nalwa encouraged organizations to take a comprehensive look at what their staffing needs will be for the future and align those roles properly to enable people who fill those positions to provide strong contributions that will maximize success.
Solve the productivity challenge
Provide opportunities, reward success
Even at organizations that have invested heavily in the past few years in their human capabilities by raising salary and providing flexible working arrangements people aren't always motivated to do their best work. Scott McGurl, National Managing Principal, Strategy for Grant Thornton, provided an anecdote about an employee who was so uninspired in her full-time office job that she took a second job with Uber, shuttling passengers to and from the airport while participating remotely in calls for the other job.
While some employees' productivity has increased in work-from-home scenarios, in other cases, remote work has made it easier for employees to do the bare minimum and remain on the payroll.
"Just meeting your expectations doesn't necessarily mean you're doing a good job," McGurl said.
Encouraging people to go beyond expectations — and showing that they'll be rewarded if they do — is one way to address this problem. But there are others:
Provide great opportunities. People will be more motivated when employers give them a chance to do work that's important. "Opportunity is the number-one driver of retention and acquisition," Nalwa said.
Train and develop employees. In an environment where technology improvements and updates are constant, the best employees understand that their career success depends on life-long learning that equips them with new skills.
Develop a strong, cohesive culture. Nalwa said flexibility has become a part of the culture at many successful companies. While providing the opportunity for hybrid work can be an advantage for many employers, it's important to establish hybrid protocols that encourage creativity and collaboration.
The portion of organizations increasing training spend substantially outpaced those decreasing spending on training until the second quarter of 2023, when training spending plans dropped drastically, according to this line graph using data from Grant Thornton CFO surveys.
Maintaining profitability
Find ways for young people to connect
Hybrid work arrangements also can cause employers to work harder to provide the opportunities and training that can lead to employee satisfaction. Working from home can prevent young people from having the opportunity to sit next to more experienced employees to receive on-the-job training.
"We have to come up with creative ways to provide on-the-job training virtually," Nalwa said.
This might mean inviting junior people to participate in more important virtual client meetings, idea-generating sessions, strategic discussions and even presentations to the board.
Working from home also can make it more difficult to establish and maintain a successful work culture. Nalwa said surveys have shown that employees want to work for a company that cares about the same things they care about. Politics can sometimes be a challenging part of this process, as employees want to work for organizations whose actions (and donations) align with their values but organizations may wish to remain politically neutral.
One strategy that many companies use to satisfy this employee demand is to offer and sponsor opportunities to volunteer for nonprofit work. Some companies even provide a limited amount of paid time off for volunteering.
But Nalwa said more needs to be done.
"How do you make that cultural connection if everyone is at home?" she said. "What are the new ways to make that cultural connection? That is a dilemma right now, and organizations are trying various strategies to make that connection."
Connecting cultures following a merger or acquisition also can be more of a challenge in the hybrid environment, but it's critically important.
Be transparent and fair
The good news for management is that whether an organization operates in a remote, hybrid or fully in-person fashion, leadership has an excellent opportunity to influence culture. Tone starts at the top, and operating with transparency, fairness and honesty is a good way to instill a positive culture.
"People want to work with and work for people who they admire and respect," McGurl said. "That's part of culture. I see that as a big deal."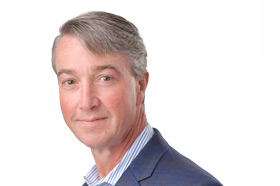 Scott McGurl
National Managing Principal, Growth Advisory

Scott has worked in industry and management consulting environments for over 25 years supporting clients define and achieve their business transformation objectives.
Minneapolis, Minnesota
Industries
Life sciences
Healthcare
Manufacturing
Technology and telecommunications
Retail and consumer products
Service Experience
Advisory
Human capital services
Transaction advisory
Explore the many elements of growth
Our featured strategy insights

No Results Found. Please search again using different keywords and/or filters.