Loyalty programs are ultimately measured by how they help sustain and grow a brand's business. Across industries, including retail, restaurants, lodging, and gaming, significant resources and investments are allocated to customer loyalty programs, but success is elusive, costs are high, and the results are often disappointing. New approaches to analyzing customer behavioral patterns are leading to better strategies and are the key to unlocking the value of loyalty programs.
Loyalty program struggles are common
Loyalty program goals are usually straightforward:
Capture first-party customer data to unlock better insights
Increase customer retention and frequency through behavior-reinforcing rewards
Enable brand differentiation through better customer experiences
Compete more effectively against competitor loyalty programs
While the goals are clear, Grant Thornton experience shows that most loyalty programs aren't delivering on their objectives. Customer frequency is erratic. Churn among active customers is greater than anticipated. Many customers don't redeem their rewards, often leaving more than 50% of them unused. Additionally, the costs for loyalty infrastructure and the rewards that are redeemed are substantial, but don't drive enough incremental sales. It's difficult to find any ROI.

Additionally, news headlines related to loyalty initiatives regularly use verbs like "revamp," "revise," and "redesign," highlighting the prevalence of challenges with loyalty program performance. Grant Thornton professionals have studied loyalty program data across brands and industries and found that the challenges of increasing customer frequency are shared by large and small brands alike.
The wrong metrics lead to underperforming strategies
The path to achieving better returns starts with employing the right analytics and metrics to understand what is really happening with a brand's customer purchase behavioral patterns. Many loyalty platforms present a rosy picture of how loyalty programs are performing, offering dashboards with canned metrics and analyses, but they lack the deeper analytics that can enable better strategic decision-making.
One common measure of loyalty platforms is the conversion of customers to a second and third transaction. While this metric is popular and does predict whether a customer will return at all, it turns out to be a poor predictor of future sales performance.
As an example, analysis from a recent client engagement in the restaurant industry compared loyalty member purchase behavior for two consecutive six-month time periods. The results confirmed the predictive impact of past frequency on future return rate — i.e., whether a loyalty member will have another transaction in the next six-month period (Chart 1). Of the customers in the loyalty program who had a third transaction, 70% returned in the next six months, compared to less than 30% of the customers who only had one purchase. The resulting trend aligned closely with loyalty industry benchmarks.
However, when looking at future frequency, the data told a very different story. Around 70% of loyalty members had fewer transactions in the subsequent six-month period, regardless of past frequency, and each frequency group experienced a sales decline of at least 20% from the initial six-month period (see Table 1).
Contributing to the sales decline was the fact that each frequency group had customers who didn't return. When accounting for only the customers who did return to purchase in the subsequent six-month period, lower-frequency loyalty groups were more likely to increase sales levels, which offset sales declines among the higher frequency level groups (Table 2). 
These observations are just an example of the many insights unearthed by taking a broader look at customer behaviors within the brand's loyalty program. The overall analysis led to a dramatically different understanding of their customers' behavior and spotlighted better growth opportunities. The company was able to leverage the new insights to shift customer engagement and messaging strategies and target better growth and ROI.
Broader analytics lead to better insights
The value of broader loyalty analysis is found across consumer-based industries. For retail clients where customer behavioral mapping and deeper customer analytics were applied to the brands' loyalty programs, the results illuminated surprising new insights into customer purchase trends, and ultimately, enabled more productive loyalty investment strategies.
To really understand a brand's loyalty program performance, it is critical to look at the customer behavioral patterns with an objective perspective. Many popular loyalty metrics and analyses are shallow and one-dimensional. The reality is that consumer behaviors are more nuanced and complex and require a broader view of the customer "ecosystem" to see the true trends in purchase behaviors. Making assumptions about what the key loyalty success measures are supposed to be often leads to cookie-cutter metrics, misleading insights and underperforming strategies.
To take a broader customer analytics perspective, a brand should be able to answer key questions about behaviors within the loyalty program, including:
How much of the active customer base is turning over?
How is aggregate customer behavior changing over time?
How consistent is customer frequency? What are the patterns and volatility? How do frequency patterns change over time and why?
Which customer groups are engaged, and how sustainable is their engagement?
What role do rewards actually play in changing customer behavior and/or increasing customer loyalty? What's the right structure and spend level?
Ultimately, how do customers actually interact with the brand over time and how can that knowledge lead to better growth strategies?
It all starts with knowing where to look and digging deeper for customer insights. Ultimately, a more accurate understanding of a brand's customer behaviors, beyond the basic loyalty dashboards, leads to better customer growth strategies and enhanced ROI. That's a result that's worth investing in.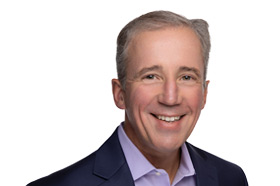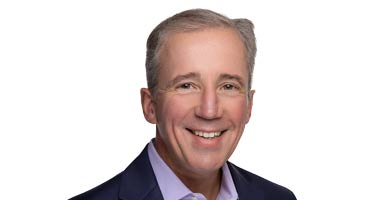 Kevin O'Connell
Managing Director, Strategy & Transactions

Kevin is a Managing Director in the Strategy %26 Transactions advisory practice. He has extensive experience analyzing customer markets and developing strategies for growth.
Pittsburgh, Pennsylvania
Industries
Hospitality and restaurants
Retail and consumer products
Not-for-profit and higher education
Transportation, logistics, warehousing and distribution
Service Experience
Advisory
Growth and transformation
Hospitality and restaurants
Commercial and growth
Our featured advisory services insights

No Results Found. Please search again using different keywords and/or filters.