Growth is always positive — right? Well, it's nuanced. While women now hold more senior positions than ever before, they are climbing at a slower pace than in years past. According to Grant Thornton International Ltd's (GTIL) Women in Business 2023: The push for parity, the overall number of women in senior leadership rose to 32.4% — up just half a percentage point since 2022. At this rate, it will take another 132 years to address the global gender gap.
GTIL's research identifies factors impacting the number of women in senior leadership positions in mid-market organizations today and actions employers can take to support their acceleration. With the benefits of flexible work now clear, and a push for diverse and equitable workplaces coming from global Environmental, Social and Governance (ESG) standards and regulation, organizations across the globe are positioned to achieve better parity — if they prioritize the right strategies.
Gender parity is a business imperative
Gender parity is about more than having more women in senior roles. Having an equitable and inclusive workplace is crucial to attracting and retaining talent — and customers. Echoing findings from GTIL's Women in Business 2022, this year's research highlights the importance of building more inclusive workplaces — both for internal engagement and customer satisfaction.
As businesses recoup skills lost during the Great Resignation, companies must demonstrate the actions they're taking to prioritize diversity, equity and inclusion in order to attract and retain future leaders. An increase in ESG reporting is also pushing organizations to form more diverse leadership teams. Furthermore, organizations who don't make an effort to demonstrate diversity may experience poor ESG ratings — and it may even affect their capital.
"Greater diversity is a positive for businesses — it demonstrates they are ethical and fair, it boosts business performance, and results in better outcomes and decisions. More diversity also encourages a growth mindset — bringing wider perspectives which can spark creativity and create a better way of doing things," said Karitha Ericson, GTIL global leader of Network Capability and Culture. "And if you want to be an attractive employer to good talent, diversity is critical."
Women are taking on new roles
While the percentage of women in senior leadership positions grew incrementally since last year, this year's report shows a significant broadening out of the roles women hold. Particularly, more women are CEOs, managing directors and chief information officers — and their representation in these positions has skyrocketed. In 2019, just 15% of businesses had a female CEO or managing director, and now, that number is 28%. In North America particularly, 39% of businesses have a female CEO or managing director.
The report also notes that for the first time, all regions surveyed in the report surpassed 30% for the proportion of women in senior management. Yet North America was the only region to experience a dip, from 33% to 31%.
"Companies are committed to gender diversity more now than ever given the research that diverse leadership teams benefit their brand and their financial success," said Katie MacQuivey, Grant Thornton US managing director of Advisory Strategy and Transactions. "While it's encouraging to see some regions have made progress, it's concerning that progress has plateaued and gone backwards in others. Given the complexity of factors that simultaneously accelerate and detract from parity, it's crucial that companies build a pipeline of diverse leadership across all levels and invest in long-term programs to ensure success isn't only focused on a point in time." 
Flexible working practices are key to closing the gender gap
This year's research expands on what was found in the 2022 report — flexible working practices are key to achieving gender parity. Post-pandemic working practices shifted, allowing women to work more flexibly and opening opportunities for them to step into senior leadership positions.
GTIL's research found that flexible, hybrid and home-based working models have the highest levels of women in senior leadership roles. In organizations that have adopted a hybrid work model, 34% of senior leaders are women, while in organizations that are fully flexible where staff choose how they work, it's 36%. Just 29% of senior management is female in organizations with predominantly office-based models. The report found that paying careful attention to employees' working styles and adapting approaches also correlates with the highest level of women in senior leadership – 35%.
How your organization can take action toward achieving gender parity
Here are five actions your organization can take to achieve better gender parity in 2023 and beyond:
Adopt a hybrid or flexible approach to create an environment that generates greater diversity among senior leadership teams — especially when paired with a supportive, understanding culture.
Accelerate and closely monitor initiatives designed to encourage greater diversity in senior leadership, including women-only leadership programs.
Provide employee wellbeing and mentoring programs that shepherd women into leadership positions — as well as greater transparency on pathways into those roles.
Before implementing an in-office policy, consider the effect your return-to-office strategy will have on your organization's diversity.
Continue to monitor and refine your flexible working policy to guard against any negative impacts of working from home.
In 2023, organizations are well positioned to push for parity. Many have embraced flexible, hybrid or home-based working models and have embedded leadership programs, often providing mentoring and coaching as part of leadership succession planning. To accelerate progress, organizations should prioritize more of these programs, increase their transparency on leadership pathways and foster a culture that continues to be fully supportive of greater diversity in senior leadership.   
For more on the state of gender parity in leadership globally, read GTIL's Women in Business 2023: The push for parity.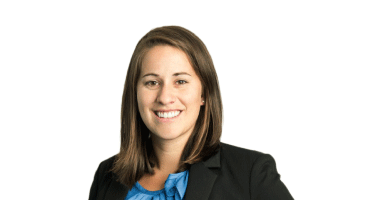 Katie MacQuivey
Managing Director
Advisory Strategy & Transactions
Katie is an Managing Director in Advisory Services and focuses on serving clients within the firm's Strategy & Transactions National Strategy practice.
Bellevue, WA
Industries
Technology and telecommunications
Not-for-profit and higher education
Service Experience
Advisory
Strategy & Transactions

No Results Found. Please search again using different keywords and/or filters.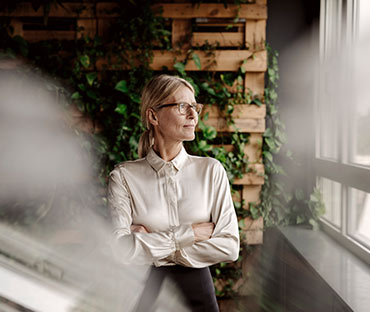 Setback or springboard? COVID-19 has had both negative and positive impacts on women's careers. One thing remains clear — more women in leadership is a business imperative. And women's leadership skills have emerged as essential in this time of crisis.
Grant Thornton International Ltd's
Women in Business Report 2021: A window of opportunity
delves into the ways the pandemic has impacted women in business leadership. Women are notably progressing in senior management roles even as they have struggled, more than ever during the pandemic, to fulfill caretaking roles at home.
The pandemic has driven virtual working, which is providing the flexibility and time savings that make a day job more manageable. But it is also driving many women out of the workplace as personal life demands have risen exponentially, with schooldays and childcare now taking place at home, and elders needing unprecedented assistance. For many, the pull of these needs has led to vacating their positions.
The report addresses the dichotomy. It spotlights a global increase in the proportion of senior female managers, which at 31%, up from 29% in 2020, has surpassed the 30% tipping point needed to catalyze significant change. On the other hand, it points to the proportion of mothers becoming unemployed during COVID-19 as significantly higher than that of fathers.
Evidence shows that women are benefiting from the shaping of a more diverse and inclusive leadership model. Some of the credit, the report says, is due to a character attribute newly recognized for its business value.
Empathy: A new priority in leadership
Of respondents to a Grant Thornton International Ltd (GTIL) survey, 22% felt that empathy was flagged as vital — not just important — in leaders today. Empathy is a core attribute that wasn't even mentioned in our previous research responses. The impacts of COVID-19 have shown the values of connection, compassion and understanding. "COVID-19 has changed the relationship between employers and employees, between managers and staff," said Kim Schmidt, GTIL global leader of Leadership, People and Culture. "What was previously called out as soft, or not having a commercial focus, or displaying an unwillingness to make hard decisions, is now being recognized as a different type of strength."
"[COVID-19] has shone a light on the skill set traditionally perceived as more 'female' than 'male,'" said Francesca Lagerberg, GTIL global leader of Network Capabilities. "The need to have more empathy in the current environment has been huge."
"Being an empathetic leader is about how you listen and act. Everyone has that quality within them, but for various reasons, women may be perceived to have had more practice."
Results point to the business imperative to embrace and reward a wider range of leadership qualities than has been the tradition. "Businesses need to consciously look at the positive shifts that have occurred around diversity, inclusion and women in leadership, and lock those in," said Schmidt. "The more flexibility they provide in how people do in their jobs, the more engagement they'll get, and the more attractive they'll to be as employers."
The report highlights actions for businesses to take for parity:
To realize the productivity and staff retention benefits of flexible working, empower employees in a culture led by collaborative and progressive role models.
Plan comprehensively for workflows that include flex-time, compressed or annualized hours, career breaks, job sharing, reduced or part-time hours, staggered start and finish times, and continued work-from-home.
Nurture an environment of open communications and create platforms for submitting ideas.
Match rewards and recognition to your organization's stated culture, values, policies and practices.
Establish gender balance at all levels, providing every qualified candidate with access to information about the opportunity.
COVID-19-caused gaps in leadership and leadership development
The pandemic has shortchanged the career progression of a large segment of working women, said Joy Taylor, Grant Thornton US national managing principal of Operational and Organizational Transformation. "Women in their early 20's are having far different work experiences from anyone else in the history of working," Taylor pointed out. After no physical presence with colleagues in the first or one of the first years of their career, she said, they're missing some foundational skills and critical components of leadership development. "When you're not in the same room with leaders, there's a lot lost — modeling, mentoring, nonverbal cues. We're going to have to find a way to fill that gap of team-based learning."
Investing, mentoring and advocating will pay off
Throughout and beyond the pandemic-enforced remote working environment, Taylor stressed the need for women leaders to consciously model behavior to be emulated by other women, especially younger women. "They need to 'see themselves' at higher levels. In addition, she said, "We must invest in women learning the business of the business. Make sure they understand terms and processes, and how to have an educated answer about business decisions to ready them for high-level meetings."
Taylor is encouraged about the future for women in business leadership. "The fact that we continue to talk about it, that it's a topic on our agendas, that we are measuring and sharing data, we are making progress. I believe this is everyone's responsibility."
For more on the outlook for women leaders in business, read
Women in Business Report 2021: A window of opportunity.
Contact:
Joy Taylor
National Managing Principal
Operational and Organizational Transformation
Grant Thornton US
T
+1 609 937 3130