Challenge
A leading U.S. asset management firm wanted to expand into global markets, and it needed data-driven insights and decisions to succeed. But the systems that housed and reported its financial data were fragmented, slow to report and unable to respond to new requests. Leaders did not have effective, timely and agile data to drive their decisions. The CFO called for a finance modernization that would create the technology infrastructure, data governance and reporting to support the company's growth goals.
The company needed to unify and streamline its finance data and reporting, to provide the data that could drive global expansion.
Solution
The Grant Thornton team worked with the company's leaders to understand the needs, clarify the scope and establish the timeline. Then, the team delivered program management, finance modernization and asset management industry expertise to:
Identify current KPIs across the business, developing and creating a maturation process for new KPIs
Provide immediate, accurate and reliable data to accelerate the reporting cycle
Improve reporting insights for quick value, while automation expanded the value into improved regular reporting speed and reliability
Establish and standardize data governance processeses and controls to ensure stakeholders "speak the same language"
Clarify documentation of data sources and transformations
Build collaboration between the business and IT organizations
Create standard operating procedures for a unified reporting model
Results
The company's leaders now have quick access to data dashboards that span each business unit, giving them insight for data-driven decisions with:
Centralized reporting across 16 business units (across the front, middle and back office) in one application
60% faster reporting lead time
More than 50 hours per month of analyst time now available
Self-service filtering and drill-down functionality
Mobile access for management reports
Robust governance and controls
Transformed decision-making that is focused on KPI dashboards
"When they are thinking through how they are going to price their products, or how they are going to direct their sales strategy, they're able to support those decisions with factual information," said Grant Thornton Senior Manager for Transformation Adam Farrell.
The company now has financial data and reporting that are fast and accurate enough to drive better business decisions and expansion into new global markets.


 
Sound advice
Farrell and Managing Director for Transformation John Howell discussed how Grant Thornton helped clarify the company's tech transformation.
"I think first and foremost we're upskilling people. We've upskilled people not only in the outcome of the work, but through working together — we're teaching people how to think differently about what they do, and how they do it."
Listen in as Farrell and Howell recount the thinking behind our approach: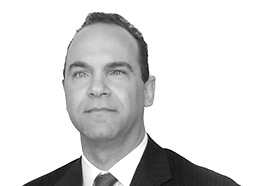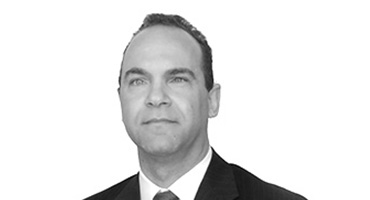 John M. Howell
Principal, CFO Advisory Services

John has over 25 years of professional consulting experience and has significant experience assisting clients with Financial Management and Reporting related process transformation initiatives.
Charlotte, North Carolina
Industries
Asset management
Insurance
Banking
Real estate and construction
Manufacturing
Service Experience
Advisory
Audit and assurance
CFO advisory
Our featured advisory services insights

No Results Found. Please search again using different keywords and/or filters.