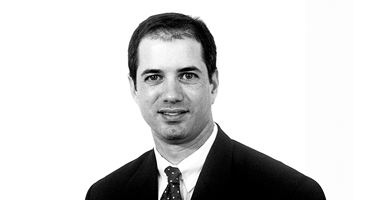 Ted Thomas
Partner, Tax Services

Ted Thomas is a Tax Services partner in Grant Thornton's Atlanta office. He previously worked with Grant Thornton's national Corporate Governance group.
Atlanta, Georgia
Industries
Manufacturing
Technology and telecommunications
Transportation, logistics, warehousing and distribution
Retail and consumer products
Ted Thomas
Executive summary
Ted is a partner in Grant Thornton's Tax practice in Atlanta. Prior to joining Grant Thornton, Ted was a senior manager with Arthur Andersen. He has served public and private companies since 1991 in a variety of industries, including manufacturing, distribution, retail, technology, life sciences, and financial services.

Ted has provided his clients with tax compliance and consulting services, including merger and acquisition structuring, transaction cost reviews, due diligence reviews, accounting methods reviews and method changes. He spends a significant amount of time with his clients in the area of financial reporting of income taxes in tax provision outsourcing/co-sourcing engagements, as well as auditing tax provisions for Grant Thornton audit clients.

Ted is a member of the firm's Tax Reporting and Advisory ("T-RA") leadership team and leader of the Tax Controls Advisory practice, as well as co-leader of the T-RA practice for the Southeast Region. The T-RA team provides technical resources on tax provision accounting and auditing issues, Tax Function Optimization services, Global Compliance and Reporting services, Tax Controls Advisory services, and corporate tax compliance and consulting services for public and private companies.

Ted has developed and led technical ASC 740 training for the firm's national Tax Leadership and Audit Leadership Conferences, national and regional core ASC 740 training for tax professionals, Tax Executive Institute meetings, and numerous other firm and client CPE events.

Previously, Ted has served as the ASC 740 Technical Issue Resolution leader for the Southeast region. He has also served as a member of the firm's National Corporate Governance team, assisting with the development of ASC 740 technical updates for audit client and development of the firm's methodology for auditing income tax provisions.


 
Professional qualifications and memberships
CPA — Georgia and North Carolina
AICPA
Georgia Society of CPAs

 
Education
MA, University of North Carolina at Chapel Hill
BS, Business Administration, University of North Carolina at Chapel Hill
Search for people at Grant Thornton
Enter a name and/or keywords such as service area, industry or location to get to know our business leaders — partner, principal or managing director. We look forward to hearing from you.

No Results Found