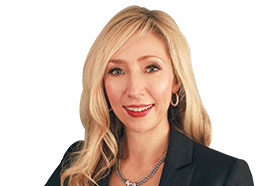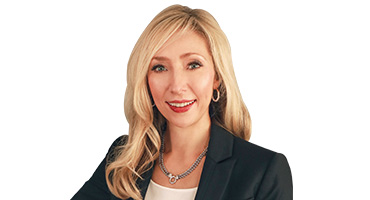 Nichole Jordan
National Managing Partner, Geography; Regional Managing Partner, Texoma

Nichole Jordan is Grant Thornton's national managing partner of Geography and the managing partner of the firm's Texoma region.
Dallas, Texas
Industries
Asset management
Banking
Private equity
Nichole Jordan
Executive summary
Nichole Jordan is Grant Thornton's national managing partner of Geography and the managing partner of the firm's Texoma region. She is also a member of the firm's Senior Leadership Team. Nichole is responsible for coordinating firmwide strategy execution at the geography level and driving consistent results related to growth, talent engagement and culture.
An inclusive leader who is dedicated to building a diverse and equitable culture of belonging for all, Nichole previously served as the firm's Central region managing partner. In that role, she focused on developing and retaining our people, driving market leadership, as well as empowering our teams to help our clients achieve their most critical business goals. Nichole led our more than 3,000 professionals in the Central region across 20 states and 19 offices to serve thousands of US and global clients within multiple industries. She also worked with our teams to deliver value and insights to clients in the region, ensuring that we took an enterprise-wide perspective to serving each client's individual needs. She also led the region's efforts to attract, retain, and develop our professionals, engendering a strong culture of collaboration, client service and community engagement.
She has had extensive experience working across the US as a client service partner, growth leader, industry leader and senior advisor on Fortune 500 clients. She has been deeply involved in developing the firm's key alliance and channel relationships in a variety of markets, as well as building our network of executive peer advisory boards and other leadership forums around the country. Nichole also serves as the firm's National Leadership Team DE&I Champion of the Veterans & Allies Business Resource Group.  
Earlier in her career, Nichole served as Grant Thornton's national managing partner of Markets, Clients and Industry, overseeing the firm's strategic key client portfolio, industry sectors, regions, sales, market intelligence and customer analytics. Prior to that role, she was a member of the firm's Partnership Board, while also serving as the national managing partner for Grant Thornton's Banking and Securities industry practice, as well as the leader of markets and industries in metropolitan New York and New England.
Education and Qualifications
Nichole is a certified public accountant in Texas, a CEO Perspectives Fellow and has completed the University of Oxford Said Business School Strategic Leadership Programme as well as the NACD Governance Fellowship® – The Gold Standard Director Credential. She was included in NACD's Directorship 100 list in 2018, 2019, 2020, 2021, 2022 and 2023. Nichole received a bachelor's degree in business administration from The University of Texas at Austin.
Boards and Community
Nichole serves on the Consumer Technology Association's Board of Industry Leaders, Disruptive Innovation Council and 21st Century Workforce Council, as well as on the Accounting Advisory Council of her alma mater, The University of Texas at Austin's McCombs School of Business. She is also a member of the Dallas Business Journal Leadership Trust, the US Chamber of Commerce Center for Capital Markets Leadership Board and USCC's Corporate Governance Working Group. Nichole is also a Director Coach for 2020 Women on Boards. She has served on the boards of the American Heart Association and the YWCA, working as an instructor for the Financial Empowerment Education program.
Community Involvement | Family | Personal Interests
Nichole enjoys spending time with her husband, Dudley, and their children, Jacob and Hannah. Her family is passionate about serving the community together through organizations including Meals on Wheels and Students & Athletes Serving Others.
Search for people at Grant Thornton
Enter a name and/or keywords such as service area, industry or location to get to know our business leaders — partner, principal or managing director. We look forward to hearing from you.

No Results Found