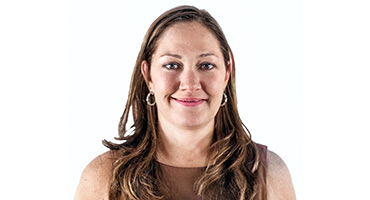 April Little
National Partner-in-Charge, Tax Accounting and Financial Reporting and Tax Lead for ESG & Sustainability Services

April Little is national partner-in-charge, Tax Accounting and Financial Reporting, based in our Houston office. Little specializes in accounting for income taxes under U.S. and international accounting and financial reporting standards.
Houston, Texas
Industries
Real estate and construction
Technology and telecommunications
Energy
Service Experience
Strategic federal tax
Corporate tax
Tax
Audit and assurance
April Little
Executive summary
April is a partner with Grant Thornton LLP in Houston, Texas. She leads the firm's Tax Accounting and Audit Quality practice in the Tax Practice Policy & Quality, focusing on tax accounting, financial reporting and internal controls over taxes. She is also the tax practice leader of GT's ESG & Sustainability practice, focusing on the tax implications along an organization's environmental, social, governance and sustainability journey. 
Experience
April is one of Grant Thornton's leading authorities on income tax accounting and financial reporting under US GAAP and IFRS. She collaborates with the Financial Accounting Standards Board, AICPA and other regulatory bodies in the development and improvement of tax accounting guidance.
Industry experience
April serves clients in various industries, including gaming, financial services, regulated utilities, retail, and hospitality. She has significant experience in acquisitions involving special purpose acquisition companies (SPACs) across multiple industries.
April is a frequent speaker on income tax accounting topics and ESG. She has also developed and delivered GT tax accounting training globally. She has authored various articles and practice aids and written IFRS questions for the Uniform CPA Examination. She also co-authored BNA Portfolio 5001: Accounting for Income Taxes: Fundamental Principles and Special Topics and BNA Portfolio 5002.: Accounting for Income Taxes – Uncertain Tax Positions. 
Professional qualifications and memberships
April is a member of the AICPA, Texas Society of CPAs, and American Society of Women Accountants. She chairs the AICPA Tax & ESG task force.
Education
Master of Accounting - Georgia Southern University
Bachelor of Business Administration - Georgia Southern University

Search for people at Grant Thornton
Enter a name and/or keywords such as service area, industry or location to get to know our business leaders — partner, principal or managing director. We look forward to hearing from you.

No Results Found