Decreasing costs. Increasing value. Gaining efficiency. These are the demands of every business, across every industry in today's market, but they're also the hallmark outcomes of our Infor services.

Grant Thornton combines strategy, development and implementation services with Infor's innovative technology to create tailored solutions for your organization. Using our uniquely collaborative approach, we'll help you develop the right strategy to streamline your organization with Infor's cutting-edge technology.

Combining our deep industry knowledge with Infor's sector-specific solutions, we'll help you optimize your business to get measurable results. From healthcare and asset-intensive industries to the public sector and beyond, we deliver value through partnership.


 
Healthcare
Managing patients' health data and improving their quality of care is a critical imperative for today's hospitals and healthcare organizations. With an impressive track record of helping healthcare organizations better analyze and manage their critical performance indicators, Grant Thornton's highly-skilled healthcare consultants leverage deep subject matter expertise to simultaneously help improve patient care and increase revenues.

Pairing Infor-developed software solutions including Infor CloudSuite Financials and HCM with its leading healthcare advisory capabilities, Grant Thornton's Business Applications team creates exceptional business outcomes for its healthcare clients. Our insights across Finance, Supply Chain, HCM and Technology help our clients achieve the results they need to stay competitive in today's healthcare landscape.


 
Public sector
Government-managed organizations are challenged today to meet the growing needs of its citizens who are demanding transparency, improved customer experience and better quality of service. Grant Thornton's unique blend of public sector experience and in-depth technology expertise helps government agencies maximize their return on technology investments while guiding them to faster problem resolution. Leveraging Infor's integrated suite of applications for the public sector, Grant Thornton's Business Applications team's strategic and tactical approach to data management helps increase the value of asset management tools for public institutions, increases efficiencies of implementations and upgrades, and reduces downtime for citizen services.


 
Asset-intensive industries
Organizations in every industry are being asked to generate greater efficiencies from existing assets. Maximizing uptime, reducing costs, and increasing profitability all rely on having a strategic enterprise asset management (EAM) system in place.

Infor EAM is best-in-class asset management software that fulfills most needs straight out of the box but is highly configurable, offering the ability to grow with your organization. When combined with Grant Thornton's command of the financial statement impact driven by capital planning and forecasting, enterprise asset management can drive true cost savings for organizations.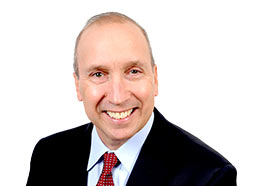 Jeff Berman
National Managing Principal, Healthcare ERP Cloud Transformation

Jeff Berman is a Principal in Grant Thornton's national advisory practice specializing in Operations Transformation for Healthcare and Life Science clients.
Boston, MA
Industries
Healthcare
Transportation, logistics, warehousing and distribution
Our featured advisory services insights

No Results Found. Please search again using different keywords and/or filters.