Focus on customers, intentionality and context
After a few years of confronting digital transformation accelerated by the pandemic, supply chain challenges, and soaring inflation, many organizations are looking to the future with a radically changed view of how they can pursue growth.
Many are in the middle stages of integrating acquisitions after the unprecedented M&A frenzy of late 2021. Some have implemented new technology in an effort to create efficiencies, offset labor shortages or gain access to new markets.
There's a lot to consider. Leaders from Grant Thornton LLP gathered to talk about how organizations can put their best foot forward in their quest for growth after working through a tumultuous few years.
This eight-part series captures their discussions and provides valuable insight for organizational leaders in their continued pursuit of growth.
They discussed the three keys to growth for any organization:
Focusing on your customer

Working with intentionality

Understanding your context for growth
Fulfilling customer needs
Sales strategies need alignment
Chris Smith, Grant Thornton's Chief Strategy Officer, said growth starts with defining and segmenting customers, listening to the needs they express and drawing inferences about the needs that they aren't expressing.
"What are the average personas and profiles of your segments, and what do they really need and want?" Smith said.
After developing an understanding of customers' needs, organizations need to align their marketing and sales strategies to fulfill those needs.
There is much work to be done in this area. Eighty-two percent of respondents to Grant Thornton's Q4 2022 CFO survey said they plan to increase investments in demand generation over the next 12 months, and 81% plan to spend more on customer retention.
Spending this money appropriately requires close alignment with business strategy.
CFOs plan to increase spending on customer retention and demand generation, according to this bar chart from the Grant Thornton CFO survey for the fourth quarter of 2022.
Maintaining profitability
Revenue isn't the sole consideration
While the emphasis on growth often is most closely associated with increasing revenue and market share, discipline is required to maintain or increase profitability while pursuing growth.
Growth needs to be scaled to fit what a company's foundation can support, and it needs to lead to profit margins that are sustainable. When acquisitions occur, synergies need to be realized to achieve meaningful growth.
Growth for growth's sake can be fatal

Successful, sustainable growth requires responsible cost management and a commitment to help an organization's people navigate through change and continue to thrive. A focus on topline growth without this can undermine the story of profitability and sustainability.
As this video series continues, Grant Thornton professionals will provide deeper expert commentary on many aspects of organic and inorganic growth, addressing important topics such as operations, cybersecurity, human resources and market research.
These in-depth discussions can enable a detailed understanding of how organizational leaders can drive growth while enhancing profitability and satisfying the needs of customers and the workforce.
Chris Smith
Chief Strategy Officer

Chris Smith is Grant Thornton's chief strategy officer and a member of the firm's Senior Leadership Team.
Charlotte, North Carolina
Industries
Technology and telecommunications
Not-for-profit and higher education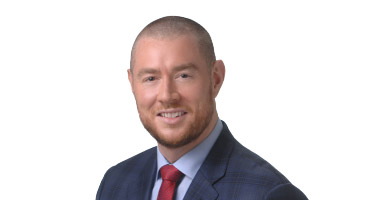 Elliot Findlay
National Managing Principal, Transaction Advisory

Elliot Findlay is the National Managing Partner of Grant Thornton's M&A practice. Based in Chicago, Elliot spends time advising Companies and business leaders on all aspects of the transaction lifecycle including growth and strategy initiatives.
Chicago, Illinois
Industries
Retail and consumer products
Manufacturing
Technology and telecommunications
Service Experience
Advisory
Transaction advisory
Explore the many elements of growth
Our featured strategy insights

No Results Found. Please search again using different keywords and/or filters.