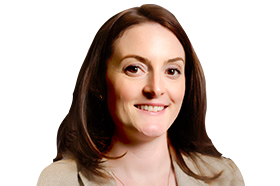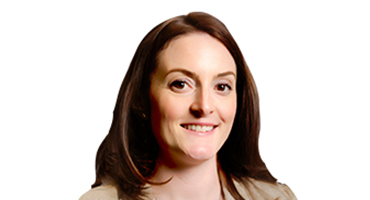 Marjorie Whittaker
Managing Director, ESG & Sustainability Services

Marjorie is a Managing Director in the SEC Regulatory Matters Group, with more than 15 years of experience in auditing, accounting and SEC reporting.
Marjorie Whittaker
Executive summary

Marjorie, who joined Grant Thornton in 2015, is a managing director in the firm's National Professional Standards group and a member of the firm's ESG & Sustainability services team.

She has more than 18 years of experience in auditing, accounting and SEC reporting, including expertise in capital markets, initial public offerings, secondary offerings and private placements. She supports audit teams and clients regarding SEC regulations and developments as well as current trends in ESG and sustainability reporting practices.

Marjorie started her career in KPMG's Audit practice in 2003, where she audited large, publicly listed companies, primarily in the technology and media industries. She has also served as the director of Accounting Research and Policy at a Fortune 500 hospitality company, and as a senior director and assistant controller at a Russell 2000 software company, where she gained experience in operational corporate accounting and SEC reporting.

As a national office resource with strong regulatory expertise, Marjorie supports Grant Thornton's professionals and clients across a variety of industries, helping them navigate complex SEC reporting and compliance matters. She closely monitors developments in external sustainability reporting and is an active member of task forces sponsored by the Center for Audit Quality (CAQ) and the American Institute of Certified Public Accountants (AICPA). These task forces focus on sustainability reporting and assurance developments, as well as guidance and thought leadership.

 
Professional qualifications and memberships
Certified Public Accountant in Virginia and Washington, D.C., and a member of the AICPA.
Sustainability Accounting Standards Board FSA Level II candidate
 
Community involvement
Congressional School – Board of Trustees, Treasurer
University of Virginia's Madison House – Alumni Council
 
Presentations and publications
Marjorie frequently presents at internal and external training events including the firm's Financial Reporting Update webcasts. She also regularly authors external thought leadership pieces on SEC regulatory developments and sustainability topics.
 
Education
Bachelor of Science in Accounting from the University of Virginia


Search for people at Grant Thornton
Enter a name and/or keywords such as service area, industry or location to get to know our business leaders — partner, principal or managing director. We look forward to hearing from you.

No Results Found