Investment in demand generation is rising
The pressure to find new customers — and retain current customers — remains intense, and CFOs are willing to spend more to do it.
Respondents to Grant Thornton LLP's CFO survey for the fourth quarter of 2022 plan to spend more on demand generation and customer retention over the next 12 months:
Eighty-two percent plan to increase investment in demand generation, with six in 10 saying they will raise spending by 6% or more.
Eighty-one percent say they will spend more on customer retention, and 61% will increase investment by 6% or greater.
David Koppy, Principal, Strategy & Transactions for Grant Thornton LLP, said these plans reflect an overwhelming thirst for growth that exists in the market despite organizational capacity constraints, reduced employee engagement and economic headwinds of the current environment. CFOs aren't content to protect market share; they are eager to expand and take advantage of time-bound market opportunities.
"Sustained growth and acting fast on opportunities is on the CFO's mind," Koppy said.
CFOs appear to be satisfied with their current operations in these areas. Eighty-nine percent say demand generation activities are at least somewhat effective, and 94% rate their customer retention capabilities as somewhat effective or better.
Many organizations intend to invest in growth opportunities based upon current capabilities and operations. This assumes, however, that organizational capabilities and go-to-market motions are mature enough to respond to shifting customer expectations.
Koppy said that customer expectations broadly continue to evolve, with a greater desire for organizations to:
Get it right the first time
Deliver faster
Delight customers in the way they want to be delighted
"Concurrently, barriers to switching brands continue to recede," Koppy said. "Customers are more likely to switch brands and find value propositions that align to what they are looking for."
That decrease in customer loyalty is partly a result of the acceleration of digital product and service offerings and the availability of information that continues to transform the buyer landscape. Customers need not rely upon traditional relationships and companies to find the right offer, particularly if alternatives provide faster delivery, lower cost or unique value propositions.
CFOs may wish to keep a few things in mind as they pursue growth in this rapidly evolving environment.
Related resources
WHITEPAPER
CFOs have increased influence over growth
"CFOs have increasing influence in conversations around demand generation choices, including greater oversight of marketing and sales activities than in the past."
Expectations for CFOs continue to expand beyond traditional responsibilities into other areas of the business, including understanding performance of demand generation and customer retention activities. 
"CFOs are increasingly attuned to the objectives of demand generation, and they are more involved in understanding how demand generation investments are yielding intended value creation," Koppy said.
While CFOs need not be involved in demand generation tactics, they are expecting to see quantifiable performance out of the marketing, sales and customer functions. This extends to understanding how alternative approaches such as disruptive marketing and customer technologies can create value, drive measurability and enable maturation of demand generation capabilities.
Sharpen focus on customer retention
Keeping existing customers may not be as flashy as acquiring new ones; however, the discipline of creating sticky customer relationships is increasingly important given current customer switching behaviors.
Companies historically spend disproportionally more on new customer acquisition than they do on retention. To retain customer value that has already been captured, organizations are operationalizing customer churn management activities into always-on, evergreen motions. This includes understanding how initiatives demonstrate lifetime value vs. customer acquisition cost as well as incrementality of impact on the customer.
Grant Thornton's CFO survey showed that finance leaders' urgency in this area is increasing dramatically. The portion of CFOs who ranked customer retention as one of their top three challenges for the next six months rose 10 percentage points to 30% in the fourth quarter of 2022. That's the highest this challenge has ranked in two years.
Exceed customer expectations
Organizations are operating in an environment where customer expectations are continuously evolving. This means that customer acquisition, nurture and retention motions need to demonstrate the ability to be agile in approach to service shifting customer expectations. For prioritized customer segments, exceeding customer expectations is foundational to enabling customer retention.
"Organizations must be willing to regularly evaluate revenue and customer experience models in order to continuously meet the customer at the appropriate stage in the customer journey," Koppy said.
Time is of the essence, Koppy said. If a business model is misaligned with customer expectations, company leaders need to act fast to pivot — and those speedy changes might occur outside the constraints of how a business has historically operated.
Create the opportunity for accountability
Organizations typically have plenty of opportunities to improve the maturity and accountability of demand generation functions, according to Koppy.
"Individuals are operating within the formal and informal incentive structures in the organization," Koppy said. "Creating opportunities to drive individual and shared accountabilities — aligned to organizational priorities — can result in the removal of wasted motions and non-value-added activities."
If scalable growth is on management's agenda, consider investing in right sizing the operating model, enhancing organizational capabilities and improving employee skilling. These interventions are more likely to result in sustainable outcomes and improved effectiveness of go-to-market motions rather than simply supplementing with more headcount.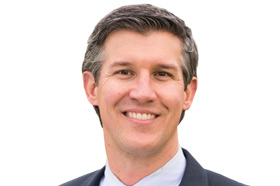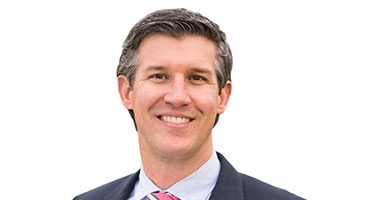 David Koppy
Principal, Growth Advisory

David Koppy is a Principal within the Grant Thornton strategy practice focused on growth strategies.
Bellevue, WA
Industries
Banking
Manufacturing
Media and entertainment
Not-for-profit and higher education
Private equity
Services
Retail and consumer products
Technology and telecommunications
Service Experience
Advisory
Operations and performance
Strategy
Technology alliances
Technology modernization
Here's more of what CFOs need to know

No Results Found. Please search again using different keywords and/or filters.