How we work with ServiceNow
Grant Thornton empowers ServiceNow risk management and security solutions with outcome-driven implementations, content packages, accelerators and starter kits informed by industry-specific expertise.

Here's how Grant Thornton and ServiceNow work together to help clients manage risk and security:
ServiceNow provides
An integrated risk management (IRM) and governance, risk and compliance (GRC) solution for risk-informed decisions that are embedded in daily work across the enterprise and help drive business resilience
A security operations solution for risk-based vulnerability management and security incident response with orchestration, automation and response to help overcome threats and vulnerabilities
Integrated automation to help organizations manage risk and resilience in real time
Cross-enterprise digital workflows that connect people, functions, and systems to accelerate innovation, increase agility, and enhance productivity

Grant Thornton provides
Experienced leadership and expertise in the strategy, design, implementation and operation of ServiceNow risk and security solutions
Guidance to help clients articulate a vision, define strategies, enable automation, grow user adoption and realize the value of ServiceNow solutions
Comprehensive management services to reduce operational burdens and build a solid foundation for governance, privacy, security, resiliency and risk program maturation and automation
Tailored solutions for specific regulatory needs and mandates, aligned with leading standards and regulatory obligations using our proven taxonomy and framework
Together, Grant Thornton and ServiceNow help you address specific regulatory needs and mandates, reduce ongoing operational burdens and build sustainable governance, risk management, privacy, and security by combining automation with proven expertise. It's just one of the strategic alliances that all help Grant Thornton drive more value for our customers.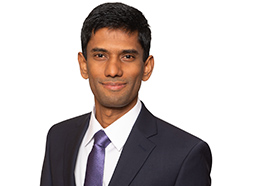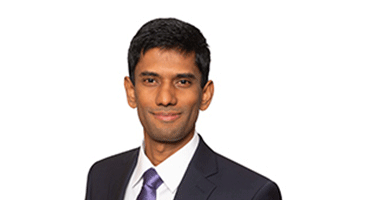 Sudhakar Sathiyamurthy
Managing Director, Cyber Risk

Sudhakar is an industry leader in Cyber Risk Consulting with over 15 years of global professional services experience in helping organizations plan and execute on their integrated risk management goals and strategies.
Chicago, Illinois
Industries
Insurance
Technology and telecommunications
Banking

No Results Found. Please search again using different keywords and/or filters.