Address culture and get buy-in to deliver on deal objectives
A failure to focus on people after a merger or acquisition may be the top reason that integrations sometimes look more like — well, disintegrations.
"You can have the best strategy in the world, but if you don't have alignment of people to actually execute against that strategy, you will fail every single time," said Scott McGurl, National Managing Principal, Strategy for Grant Thornton LLP.
For this episode of Grant Thornton's growth series, McGurl and Grant Thornton Managing Director, Strategic Solutions, Sonny Origitano discussed the key factors for achieving success in integrations.
Managing people successfully — getting buy-in, motivating them, getting them in the right roles and enabling them to deliver on the objectives of the deal — was the first factor mentioned. People-focused issues are even more important in today's environment, where attracting and retaining high-quality people is extremely difficult.
Businesses that handle integrations the wrong way and lose essential people may have extreme difficulty replacing them. For example, Origitano said that a company with a rigid, office-only environment would need to reimagine its culture if it bought a dotcom-era web design startup to tap into the creativity of its user experience personnel.
"You've got to figure out how to model that and get them culturally involved," Origitano said. "We want to take a capability and add it into the organization in a way that it's culturally aligned."
Define your operating model
Thorough planning in advance of an integration gives a company the best chance for success. McGurl said most mature organizations approach an integration with a well-defined operating model that addresses legal, finance, HR, IT, supply chain and many other important factors. They know which people are going to leave, who's going to stay and which KPIs the integrated company is going to be expected to hit.
"Unfortunately, a lot of companies get to Day One and say, 'We got here. We're in good shape. Everything's working,'" Origitano said. "But they've left a lot of money on the table because they hadn't done all the planning and developed KPIs and accountabilities against the vision that they were trying to achieve."
McGurl said it's important to have these plans in place immediately because as soon as 100 days after close, the ability to change gets increasingly difficult and the value of the deal starts to erode.
Deliver on your initial goals

Some companies that made acquisitions during the buying frenzy that took place from the fourth quarter of 2020 through the second quarter of 2022 didn't integrate successfully and now find themselves needing to tighten their belts in a more challenging economy.
Origitano suggested that they step back and ask:
Why did we do this deal?
What were the commercial terms?
What were we trying to achieve from a business model perspective?
"If it was gaining new customers, cross-selling, upselling, whatever you were trying to achieve, understand that and then start to align all your other components," Origitano said. "Once you make sure you've got your business alignment, you can adjust accordingly where it's necessary, whether it's in your systems, HR, benefits, compensation, roles, responsibilities, or contracts from a procurement perspective."

Once the core is under control and cash is preserved, the company can get ready for its next growth cycle, because growth is a never-ending pursuit for many.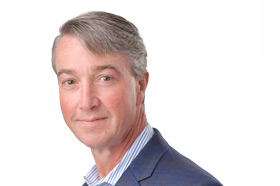 Scott McGurl
National Managing Principal, Growth Advisory

Scott has worked in industry and management consulting environments for over 25 years supporting clients define and achieve their business transformation objectives.
Minneapolis, Minnesota
Industries
Life sciences
Healthcare
Manufacturing
Technology and telecommunications
Retail and consumer products
Service Experience
Advisory
Human capital services
Transaction advisory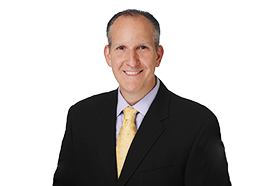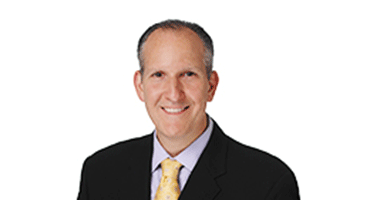 Sonny D. Origitano
Managing Director – Strategic Solutions

Sonny has extensive experience in pre-close and post-close integration and separation strategy and execution including; one-time cost identification, stand-alone financial and operating models, synergy identification, stranded-costs reduction, transition service agreements (TSA's), day 1 readiness and contract analysis to maximize or preserve value throughout the transaction life cycle.
Chicago, Illinois
Industries
Healthcare
Manufacturing
Transportation, logistics, warehousing and distribution
Retail and consumer products
Private equity
Explore the many elements of growth  
Our featured strategy insights

No Results Found. Please search again using different keywords and/or filters.